Our Mission
Center Cross Baptist Church is located in a corner of a crossroads at 1789 Center Cross Church Road, Asheboro, NC. It was organized into the Baptist Associaton in 1892. The church began as a brush arbor, with a frame structure soon following. Center Cross Baptist Church has been remodeled, and improvements and additions have been added over the years. Today the church has a modern sanctuary, numerous classrooms, and a spacious fellowship hall.
A cordial welcome is extended to everyone to come worship at Center Cross Baptist Church. It is our prayer the you will find here the answer to your need. God said "Call unto me, and I will answer thee... " (Jer. 33:3). If you are looking for a church in which you can become actively involved, please consider making this your church. If we can assist in any way, let us know.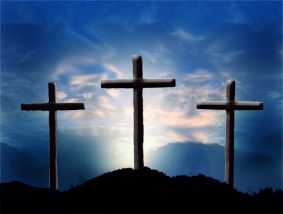 Contact Information
Pastor Grant Hoffman
336-381-3404
Come Worship With Us
Sunday School at 10:00
Worship service at 11:00
Wednesday night services begin at 7:00 in the fellowship hall. All age groups are encouraged to attend.